Recently our webside wasn't too busy because of visual changes, which, we hope you like the same as we do. We weren't idle and here they are! Both Entlebucher and Boerboel puppies came to the world. Two bitches decided to synchronize in a name of female solidarity 😉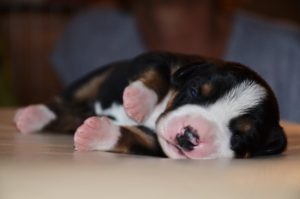 First on the world checked in entlebuchers – 2 boys and 1 girl – G litter. All happened 8'th August. Litter is very promising. Parrents are CELINA Porażynianka and HUNTER von Bogenthal – it's repeating of B litter – parrents of our handsome BOHUN.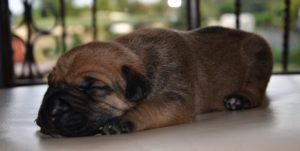 On the next day 9'th August came to the world 3 boerboel pupps – also 2 fawn boys and 1 stripped girl – H litter. Parrents are POLA Bracco MB and F'THABO Ninya Ore – very handsome boy from Czech Republic. Our puppies will have FCI PEDIGREE! They are perfect and also very promising.